Clients worried about data lose and carry out the data recovery by themselves, the situation become deteriorated. Please maintain the present status and contact us.

Black screen when booting the computer or blue screen when using the computer, it occurs very often. Contact us before it becames worse.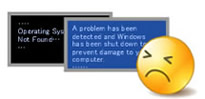 The information of disk management is missing, the disk does not work properly or formatted disk required. I/O device error may due to power supply or mechanical damage. So the best solution is stop it and contact us.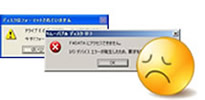 Stored data deleted by mistake, please stop using it. If the disk are continuing to be used, new data may overwrite the old one in the above sectors, it will be very difficult to be recovered. Besides, data lose suddenly may cause by electric current or mechanical failure.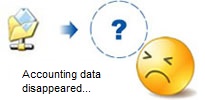 Recovery disc restored the harddisk to the default setting. Even though you have executed a recovery program, or restore and re-install a new O/S, don't give up! Contact us as soon as possible.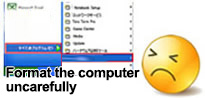 If there are any potential damages in the hard disk, the situation may be deteriorated after hard disk defragment. Some cases show that these may not only apply to the Windows O/S system, but also to the Macintosh system.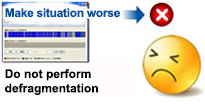 A processing harddisk may be damagedby the problem in the physical structure, or by the disc scraping which made the discs deviate from the normal position. It is impossible to restore the data by a recovery software. Please contact us for more information.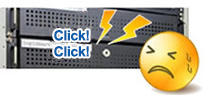 If the harddisk motor heads failure, to avoid deterioration, please power off and contact us immediately.